Wooden
Music Set
for Boys and Girls
Introduce Musical Instruments to Your Child With the Stoie's Music Wooden Set!
We present a set of 9 wooden instruments, which is going to take your kid on a trip around the world. By experiencing different cultures, your children become open-minded thinkers, boosting their tolerance and compassion toward others.
Our Stoie's International Wooden Music Set include:
1 tambourine;
1 castanet;
1 hand drum;
2 hand bells;
1 maracas;
1 flute;
1 wooden block with stick;
1 wood sounder with stick;
and 1 chime bar with stick.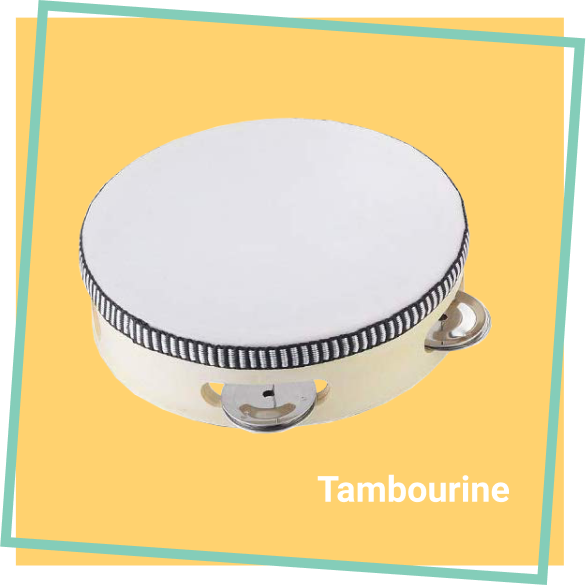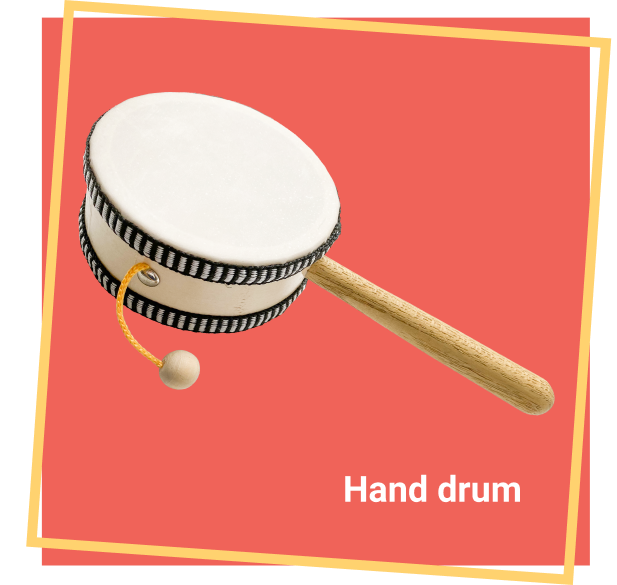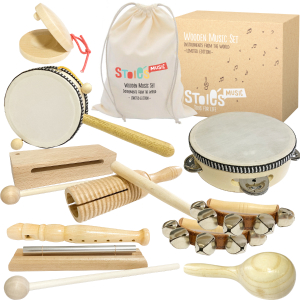 The Best You Can Find for Toddlers, Preschool Children, Kids and Even for a Baby
100% Natural wooden toys
Help children fine-tune their motor skills, improving the use of hands
Super-durable with a smooth finish, and without the excessive use of colored paints
Promotes Early Development and Educational Learning
Safe approach to construction
It's fun to play every day, for the whole family
Family Bonding Time
Our musical toys fill your home with the sound of family fun! By spending time together, your little one develops collaborative and problem solving skills, making them a confident, valuable team player as they progress in life.
Bonus
As a special bonus, our set includes a cotton drawstring bag! Great for car trips, playdates, and show-and-tell, it makes your toy musical instruments easy to transport. It also offers quick storage and hassle-free cleanups.